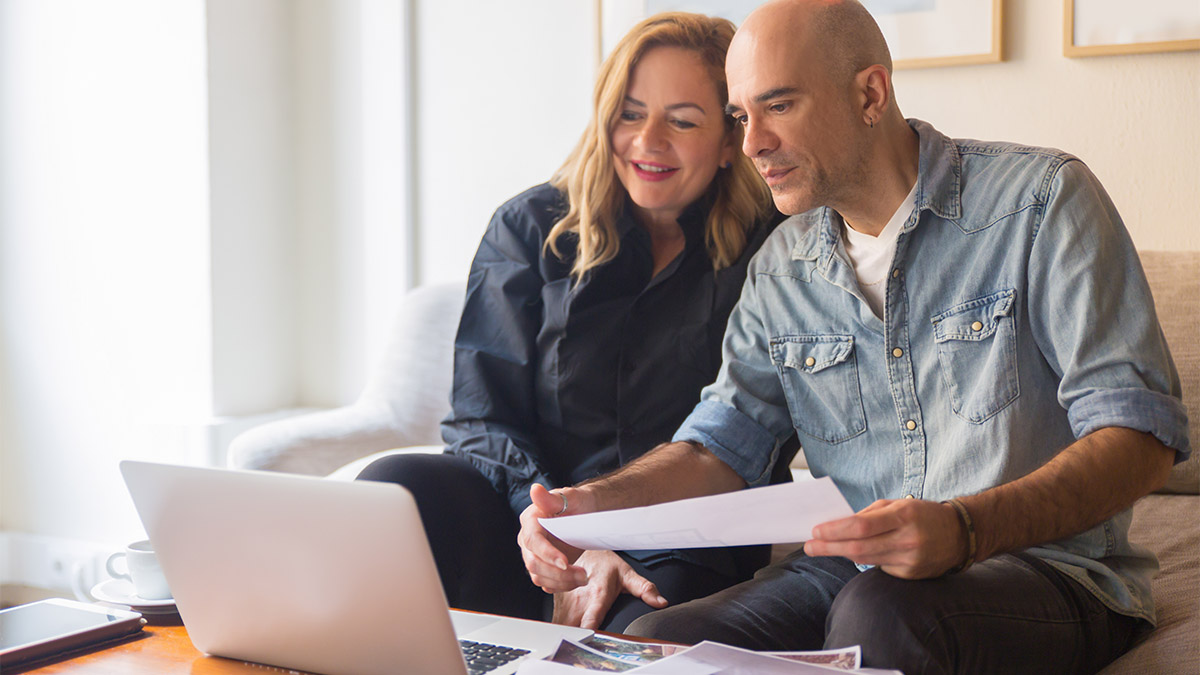 Should I renovate or buy a new home?
You're looking to upgrade to a bigger or more modern home but how do you decide whether it's worth renovating or buying a new one instead? This question becomes even more difficult if you love the area you live in. Both options come with their own set of advantages and drawbacks and we've outlined some of them here for you to consider.
For many homeowners, the most important factor when deciding to renovate or move is cost. If you plan to purchase a larger house and increase your loan amount, you will need to work out the difference between your current and projected repayments to see if you can afford it.
Work out your loan repayments with our handy calculator
Costs of buying a new house
There are a number of upfront costs associated with selling your current home and purchasing a new one which you should bear in mind.
Real estate agents charge sellers commission fees. Around 2% of your sales price will go towards paying for their service.
You could be charged a variation fee to make changes to your current home loan, like substituting the security or increasing the loan amount. Similarly, discharge and application fees may be applicable if you take out a new home loan.
Whenever you buy a new home you will need to pay legal and conveyancing costs.
When you purchase property you will be required to pay stamp duty. This varies from state to state and can be quite substantial. Use our stamp duty calculator to estimate costs.
Whether you do it yourself or hire a removalist, packing your house up and moving to a new one will cost you money.
Find out how much is your home worth.
Get a free property valuation report
Costs of renovating your current home
It goes without saying there are costs involved in renovating your home, and of course, those costs are dependent on a number of factors.,
Planning permission & council fees
As a rule of thumb, if your renovations involve changes to the structure of your home like removing walls, adding doors and windows or building extensions, you will need to apply for planning permission from your local council. This process can be quite lengthy and expensive, depending on the changes you wish to make.
If you plan to significantly remodel your home you will need to hire an architect or designer to draft plans.
Building costs can vary considerably depending on the size of your reno, the materials you use and the builders or contractors you hire for the work.
Alternative accommodation costs
Will you need to find temporary accommodation during the renovation? Remember to factor in any additional rent you might need to pay when estimating your renovation costs.
Beware of over capitalising
Over capitalisation happens when the cost of the renovation outweighs the value it will add to your property. Even if you don't intend to sell your home in the foreseeable future, it is best to avoid over capitalising on your reno.
Get an appraisal from a local real estate agent to see how much your property is worth or request a free emoney property report.
Take your location into consideration. Most suburbs have a threshold on how much buyers are willing to pay to live there.
Create a realistic budget and stick to it.
Be strategic in your improvements – bathrooms and kitchens, in particular add value.
Go green where you can as energy efficiency is becoming increasingly popular with buyers.
If you do decide to renovate, there are a number of finance options available to you. If you have enough equity in your home you could consider a home equity loan. For substantial renovations, you may want to consider applying for a construction loan. At emoney, we can assist with both of these options.
For more information on the options available to you, whether you decide to renovate or buy a new home, feel free to contact one of our friendly lending specialists today.
We recommend you seek independent financial advice prior to making any decisions that could affect your financial security.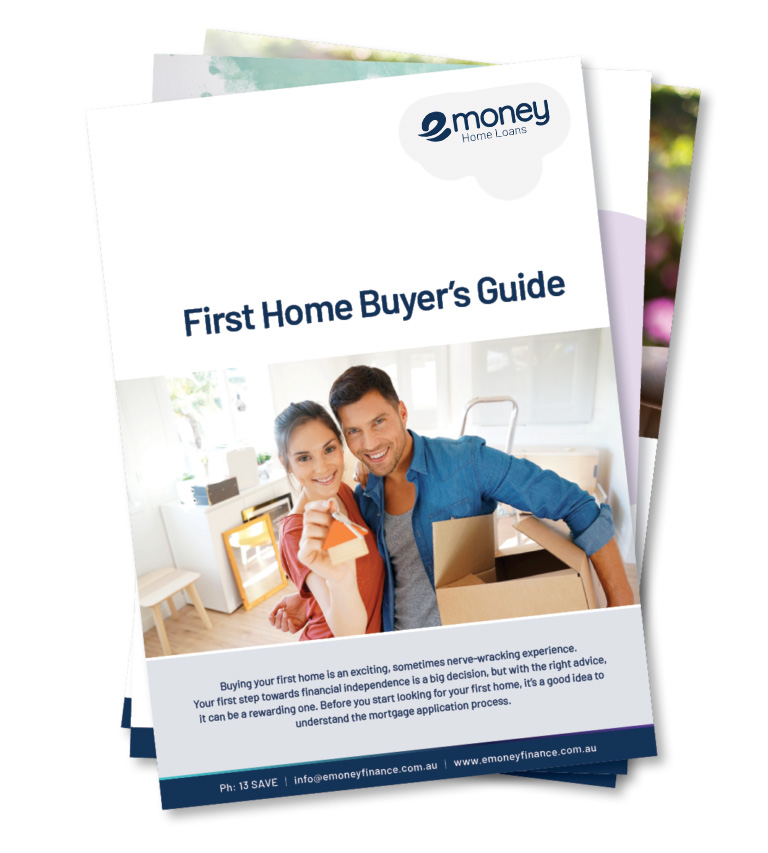 First Home Buyer's Guide
Enter your email address for instant access to our handy First Home Buyer's ebook.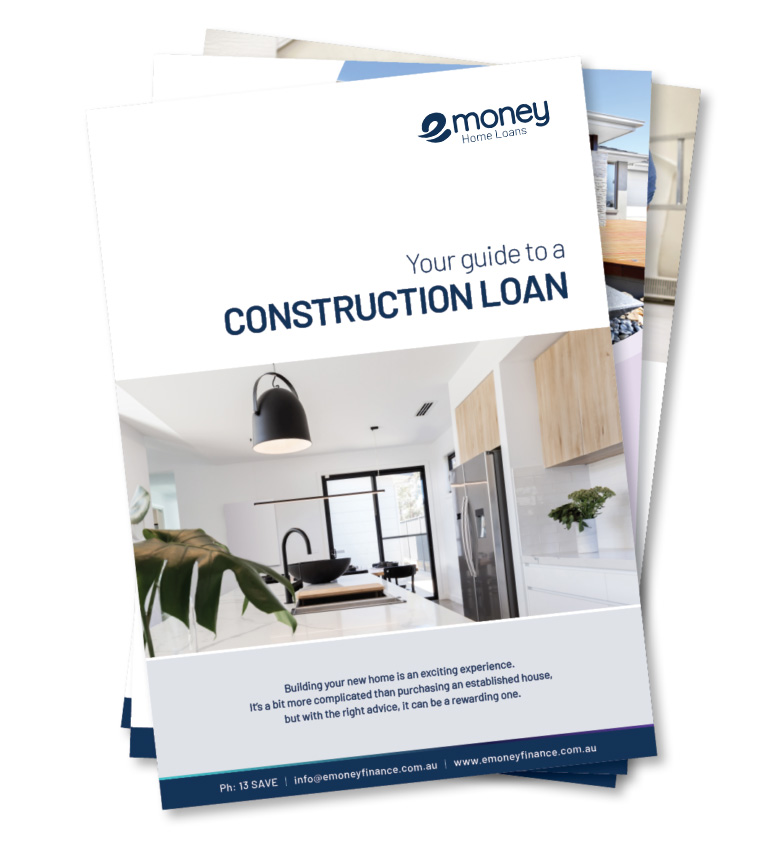 Construction Loan Guide
Building a new home. Find out about the construction loan process.