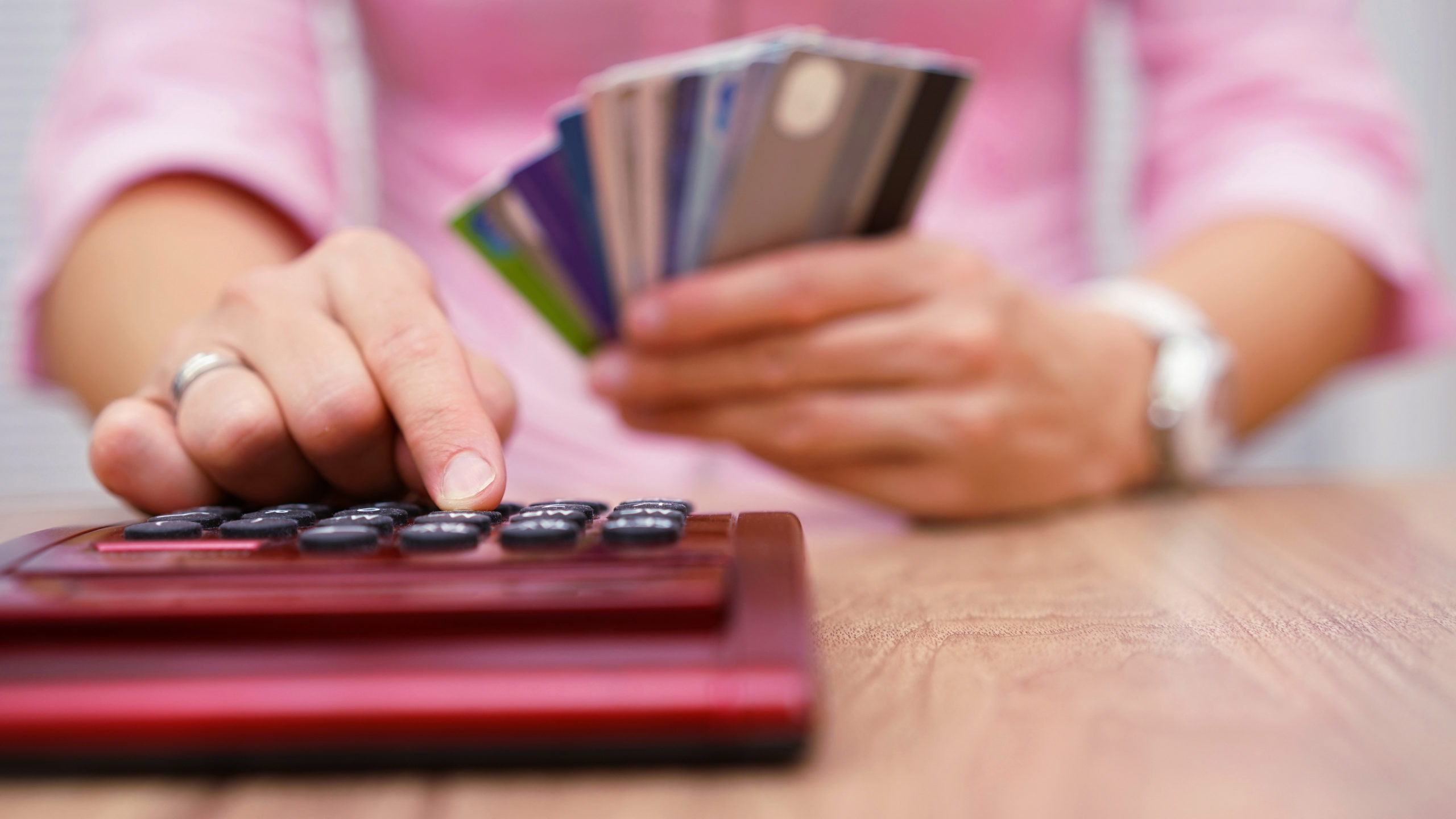 What is debt consolidation and what are the benefits?
Debt consolidation is the process of rolling over a number of smaller debts—like credit card balances and personal loans—into a single, larger loan. According to The Australian Securities and Investments Commission (ASIC), 1 in 6 Australians are struggling with credit card debt that might never get paid off. Consolidating your debt can make your regular repayments more manageable and affordable.
Benefits of debt consolidation
Reducing the number of loans and credit cards you have through debt consolidation can make managing your debt easier. It's far simpler to pay off one consolidated loan, as you only have to make one regular repayment, whether weekly, fortnightly or monthly.
You may also save on ongoing costs when you consolidate your debts as you will no longer have to pay multiple admin fees. Your new fees will depend on the type of consolidation loan you take out. When you consolidate high-interest credit card debt into a lower interest loan, you will save on interest repayments as well.
Improve your credit score
Consolidating multiple debts into one larger one may improve your credit score. Especially if you close or lower credit card limits and make your loan repayments on time.
While consolidating debt can be a good way to save money, there are some factors you should consider:
Make sure that you can afford to make the repayments on your debt consolidation loan.
Your current debt may incur exit fees and your new consolidation loan may have application fees. You need to take these into account when calculating the potential savings of consolidating debt.
Make sure you cancel your credit cards if that is the debt you are consolidating. You don't want to accumulate more debt whilst you are still paying the existing off. If you are looking to consolidate a personal loan, be mindful of the loan term remaining on your debt. By consolidating, you effectively start your loan contract period again. A longer loan term means you may end up paying more interest and spending more on this debt overall.
Debt consolidation loans can be unsecured or secured. Unsecured loans, like a personal loan for instance, typically have higher interest rates than secured loans, like a home loan.
If you have an existing mortgage, one of the most cost-effective ways to consolidate debt is to apply for a principal increase or to refinance your home loan. This is because home loans typically incur much lower interest rates than other types of loans.
Refinancing your home loan
The first thing to consider when applying to increase your loan amount or to refinance your existing home loan is to work out how much equity you have built up. Home loan equity refers to the difference between the value of your home and the amount you owe on your home loan. Most lenders will increase your loan up to 80% of its value—any more than that and you will be required to pay lender's mortgage insurance (LMI). To get an estimate of your property's current value request a free property report today.
Should you choose to refinance your home loan you will need to factor in the discharge fee for your existing mortgage and any applicable establishment fees and government duties for the consolidation loan.
For more information on refinancing your home loan, contact one of our lending specialists or complete our obligation-free pre-qualification form today.
We recommend you seek independent financial advice prior to making any decisions that could affect your financial security.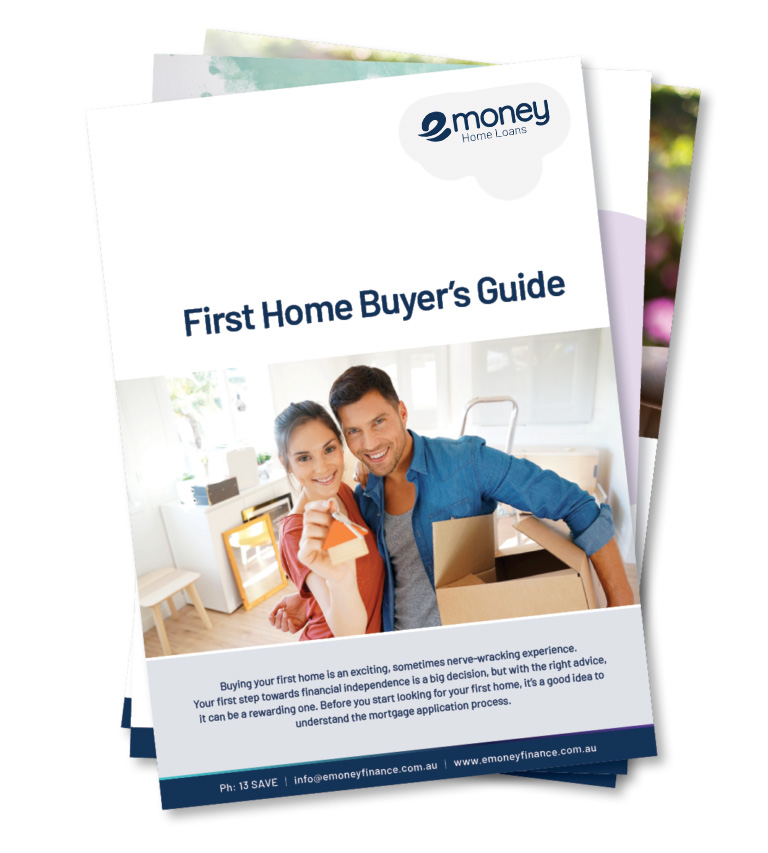 First Home Buyer's Guide
Enter your email address for instant access to our handy First Home Buyer's ebook.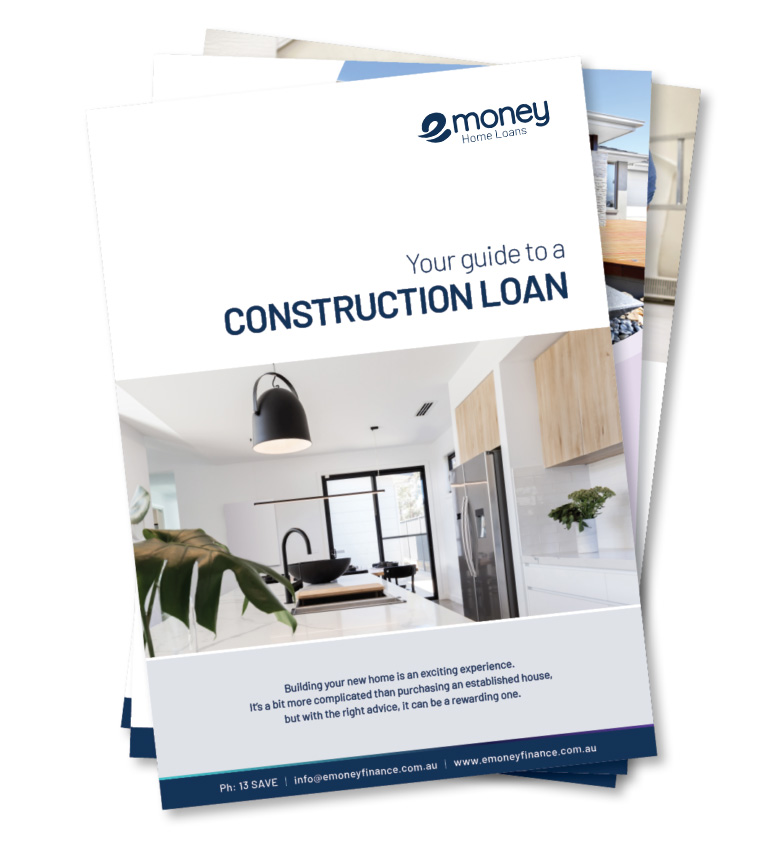 Construction Loan Guide
Building a new home. Find out about the construction loan process.