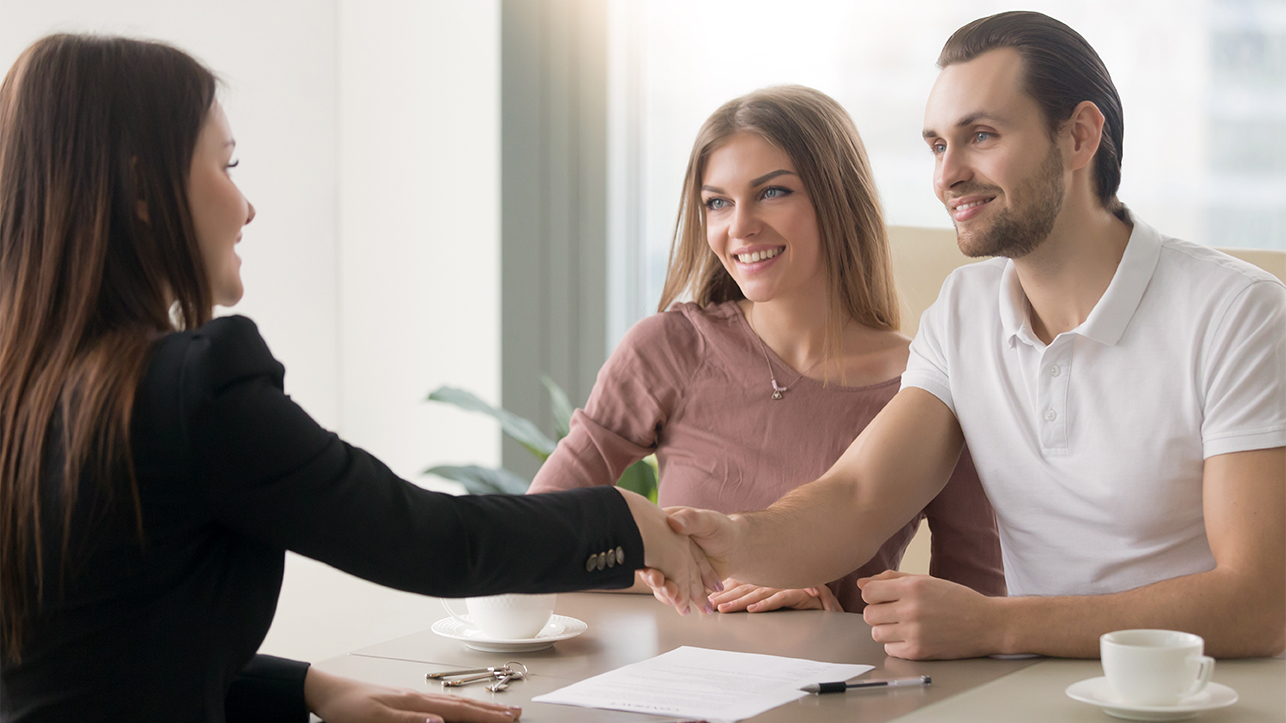 7 things you can do to get your home loan approved quicker
Without the right advice, applying for a home loan can be stressful and time-consuming. At emoney, we aim to make the process as hassle-free as possible. Whether you use a broker or deal with us directly, there a few things you can do to make the process easier and quicker.
1. Have a stable employment history
One of the main things lenders look for when approving a home loan is consistency of employment. Every lender has slightly different requirements, but if you can show that you have been with the same employer for a long period of time or have a consistent employment history, you will increase your chances of getting your home loan approved.
Try and keep any existing loans and expenses to a minimum. Mortgage lenders will see every liability you have, including credit cards, personal loans, store cards and any expenses. Minimising your debt will increase your chances of getting your application approved.
3. Establish a strong savings and repayment history
When applying for a loan, lenders like to see that you can save money and pay your existing commitments. Regular savings and a good repayment history will increase your chances of having your mortgage application approved. It certainly works in your favour to show that you can save money while also meeting your current commitments with no overdue payments.
Get an estimate of your borrowing power with our free calculator.
4. Check your credit rating
Keeping an eye on your credit score will give you an idea of how many times your report has been accessed in the past few years and if you have any defaults or negative repayment history recorded. This way you will know what it contains before a lender accesses it. If there is anything incorrect on your report, you have time to contact the company that recorded it to get it amended. It's relatively easy and free to check your credit score. The Office of the Australian Information Commissioner explains the process and lists the national credit reporting bodies to use.
5. Don't make too many mortgage applications
Submitting applications to several different lenders at once will appear on your credit report and have a negative impact. Only submit an application once you have decided to get your home loan with that particular lender.
6. Gather your documentation
When it comes to supporting documentation, you will be required to establish your identity and your financial situation.
You will need to supply documentation that meets the 100-point proof of identity requirement. To do this, have the following ready:
Your driver's licence
Your current passport, birth or citizenship certificates
If your documents are still in your maiden name, provide a copy of your marriage certificate
Other documents that will be useful include:

Medicare card
Credit card
ATM/debit card
Council rates notice
Pensioner concession card
Health care card
Tertiary student ID card
Evidence of your financial situation should ideally include your most recent 2 or 3 payslips and PAYE summary. Include bank statements, rate notices, letters of employment, rental income statements, personal or business tax returns and proof of share dividends or interest earned.
Provide any documents that show income earned to help you prove your financial situation. The sooner you provide these documents and more thorough they are, the sooner your broker can provide you with suitable loans options and ultimately pre-approval from your lender.
Complete our online form for an instant, 
obligation-free, pre-qualification assessment
If you don't say it, your lending specialist won't know it until your application is processed. Some people think they'll be better off hiding or evading uncomfortable facts. It might be convenient to forget about the default from a few years back or not to mention about a HECS or HELP debt, but not mentioning these things can hinder the mortgage approval process.
Everything is likely to come out in the credit process. To get you a suitable loan, you need to give as comprehensive a picture of your situation as possible. So even if you think it's the wrong answer, say it anyway. Let your lending specialist decide.
It takes team work to get that home loan you always wanted. Emoney can help you streamline the process and find the ideal solution. Contact us today.
We recommend you seek independent financial advice prior to making any decisions that could affect your financial security.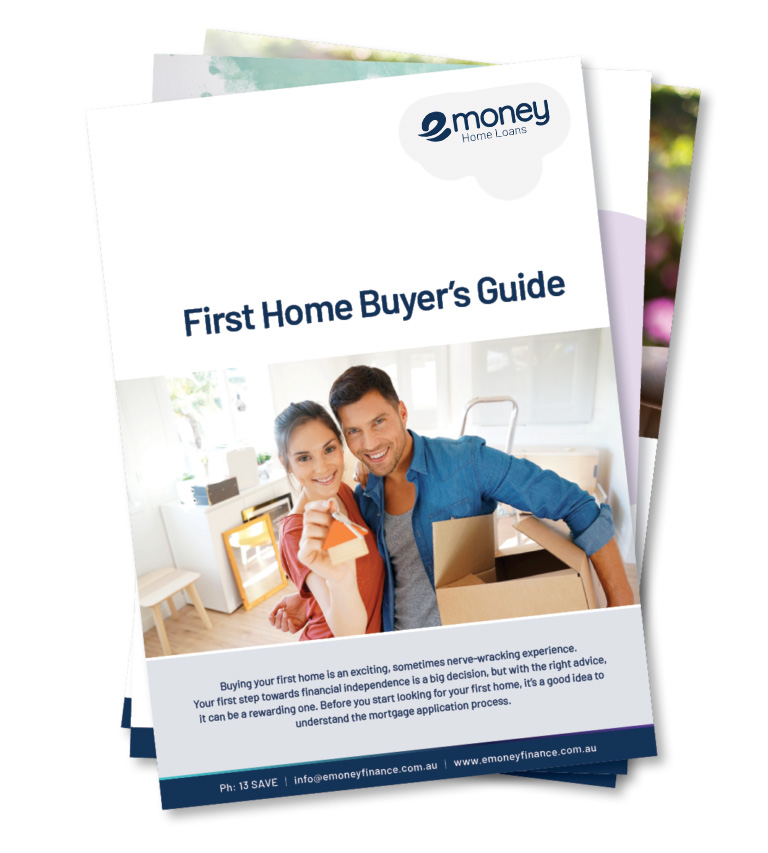 First Home Buyer's Guide
Enter your email address for instant access to our handy First Home Buyer's ebook.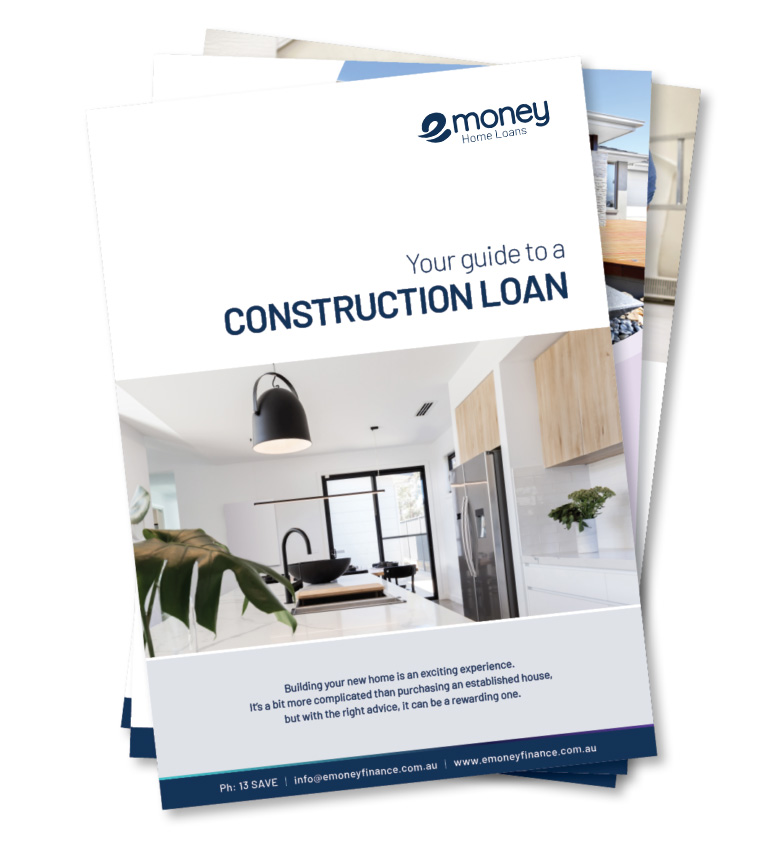 Construction Loan Guide
Building a new home. Find out about the construction loan process.